Businesses are showing interest in Intelligent Automation, a technology solution that helps businesses advance on the digital transformation's journey and lead to Hyperautomation – one of the top 10 strategic technology trends by Gartner. So what is Intelligent Automation? What is the importance of implementing this technology in business operations? The article below will provide more details on the topic.
What is Intelligent Automation?
Intelligent Automation (IA) is the combination of Robotic Process Automation (RPA), Artificial Intelligence (AI), and Machine Learning to automate more complex tasks and processes that require analysis, judgment, and decision-making without human intervention.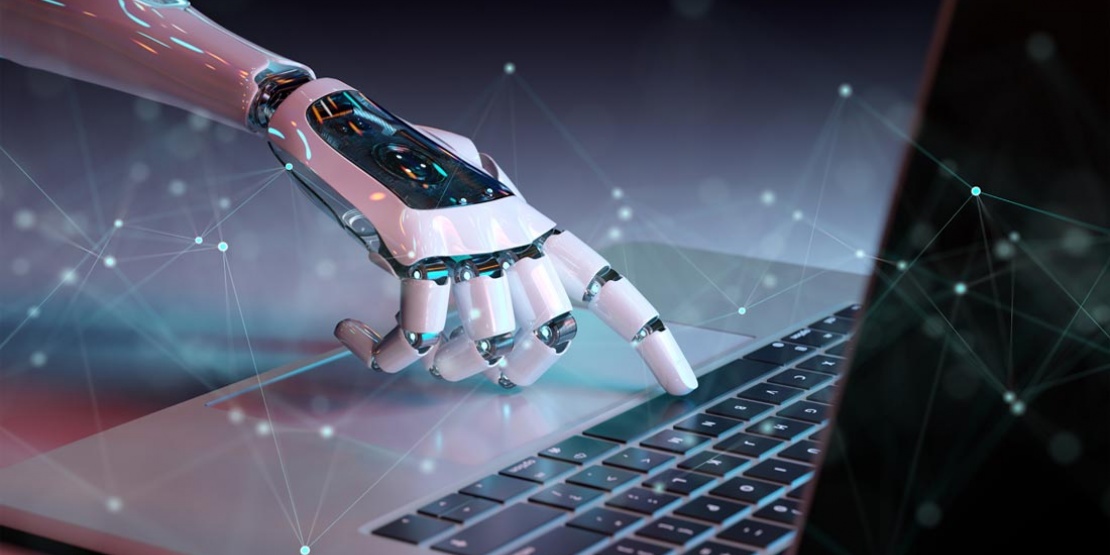 IA integrates all RPA capabilities to boost automation. Source: manutan.com
Thanks to the combination of several technologies, IA is considered a comprehensive automation solution, accelerating the digital transformation into all business areas – a necessary step of the industrial revolution 4.0.
Read more: IDC Perspective: Six Capabilities That Advance Financial Services Institutions Toward Intelligent Automation
The differences between RPA, Intelligent Automation, and Hyperautomation
RPA: This is the first level of business process automation. Businesses deploy RPA to automate large volumes of monotonous, repetitive tasks. As a result, operational productivity is improved, allowing employees to focus on high-value tasks. For example, businesses commonly use RPA to automate order processing, invoicing, payment processing, order tracking, and a variety of other time-consuming manual processes.
IA: IA is RPA's next automation evolution. While RPA only automates rule-based tasks, IA can enhance the scope of automation with RPA and incorporates the ability to augment human thinking and conditioning logic based on Artificial Intelligence, including Machine Learning and Deep Learning. This enables IA to perform tasks requiring judgment, reasoning, and decision-making, such as monitoring databases for evaluation and dealing with duplicate or poor-quality data.
Hyperautomation: This combines RPA and AI with Machine Learning to elevate automation and harness the power to completely automate business processes, integrating them into a comprehensive, optimal automation process. Because hyperautomation inherits all the benefits of a diverse combination of technologies, this is considered a breakthrough that leaders desire.
RPA
IA
Hyperautomation
Main use case
Automate repetitive tasks and process structured inputs.
Combine RPA and AI to automate more complex tasks and processes that require analysis, reasoning, and decision-making capabilities.
Combine RPA and IA to identify and automate all the processes as possible.
Core technologies
Core RPA technology incorporates an Application Programming Interface (API) that allows bots to imitate and simulate human activity.
Integrate AI, Machine Learning, and NLP technologies to enhance human analysis and decision-making.
Hyperautomation that leverages RPA to the next level, combined with AI technology solutions, including Machine Learning, IDP, OCR, NLP, some low-code/no-code platforms, and Intelligent Business Process Management suites to enhance the sophistication of automation.
Implementation difficulty
Low. Most RPA tools do not require changes to legacy systems and are easy to deploy in a short time, bringing high efficiency.

Moderate. IA requires unrestricted access to the data and suitable environments for deployment.
May not be compatible with some legacy systems.
Slow implementation time but higher ROI.

High. Hyperautomation requires strong digital infrastructure and flexibility between data flows and systems to bring the highest efficiency.
Although the implementation time is the longest, it has the highest ROI in terms of long-term vision.
Maturity level
Mature. Focus on processing unstructured data.
More sophisticated than RPA, combining automation and cognitive capabilities to handle structured data and extend the scope of automation.
Combine the maturity power of RPA and IA for a complete automation solution.
The need to move to Intelligent Automation and Hyperautomation
According to the latest report from akaBot x IDC – Building an Agile Future Enterprise Powered by Intelligent Automation, the world is witnessing a period of powerful enterprise digital transformation, demonstrating the flexibility and initiative of organizations in adapting to the change in the digital age. The driving force for businesses' flexibility comes from ubiquitous infrastructure availability, flexible consumption models, and the emergence of agile paradigms such as DevOps and AIOps, further enhancing automation power thanks to the use of AI, ML, RPA, Big Data.
Percentage of businesses in Asia-Pacific that are turning to Intelligent Automation in the coming year for their comprehensive digital transformation journey. (Source: akaBot.com)
According to the report, businesses are aware of the importance and benefits of IA. As a result, they are likely to implement this comprehensive automation solution in their operating processes to approach a positive digital transformation journey. In the Asia-Pacific region, up to 46% of Indonesian businesses are turning to IA solutions next year, while Vietnam ranks second with 45%.
Discover more strategic insights in implementing Intelligent Automation at businesses in our latest release!
Hence, Intelligent Automation is the key to digital transformation, strengthening operational resilience and sustainability in a rapidly-changing world, according to IDC. It is also gradually becoming an indispensable technology trend because of the benefits and values it brings. Specifically, IA helps businesses:
Increase accuracy: The support of a series of automation technologies provides high efficiency and accuracy, eliminating errors compared to traditionally manual processes done by humans.
Optimize operational productivity: By eliminating monotonous and complicated back-office processes, IA enables businesses to free up their staff, streamline workflow, and maximize productivity.
Save costs: Investing in the right automation technology platform helps businesses optimize costs related to human resources, reduce human errors, and increase processing speed.
Improve customer experience: IA implementation will improve business operations and service quality, thereby providing customers with a superior experience, creating loyalty with existing customers, and attracting potential customers.
Promote security: IA algorithms can monitor, analyze networks and data structures, assess threats, and report vulnerabilities before they are exploited, enhancing security levels and reducing potential risk.
akaBot – The ultimate automation solution for businesses
akaBot is the pioneer hyperautomation solution provider, paving the way on the digital transformation journey of enterprises. Integrating AI, OCR, Voice, Chatbot, Intelligent Document Processing (IDP) technologies, akaBot's diverse solution ecosystem is the right choice to help businesses build comprehensive process automation.
AkaBot – the ultimate automation solution for businesses. Source: photo-cms-sggp.zadn.vn
Businesses can quickly embark on a roadmap towards intelligent automation to gain a competitive advantage in the market. For more details, please contact akaBot to receive a free consultation and PoC.
References
Juxtaposing Automations: the Difference between RPA, Intelligent Automation, and Hyperautomation
Differentiating Between Intelligent Automation and Hyperautomation
How Is Hyperautomation Different From Intelligent Automation And RPA?
akaBot (FPT) is the operation optimization solution for enterprises based on RPA (Robotic Process Automation) platform combined with Process Mining, OCR, Intelligent Document Processing, Machine Learning, Conversational AI, etc. Serving clients in 20+ countries, across 08 domains such as Banking & Finances, Retails, IT Services, Manufacturing, Logistics…, akaBot is featured by Gartner Peer Insights, G2, and ranked as Top 6 Global RPA Platform by Software Reviews. akaBot also won the prestigious Stevie Award, The Asian Banker Award 2021, etc.
Leave us a message for free consultation!