Digital transformation is crucial for business growth, offering greater benefits like improved collaboration, increased customer engagement, improved employee productivity and innovation, streamlined processes, superior data insights, etc. However, successfully embarking on a digital transformation journey is challenging since 70% of digital transformations fail, and siloed processes can be a profound cause, according to McKinsey. Dimension Data CX Benchmarking Report also showed that 54% of businesses say their customer experience processes are organized and managed in silos. 
Silos – what are they?
Business silos refer to business divisions that operate independently based on their department or function within the organization. Although silos can help contribute to efficient working practices of a business division that owns entire processes, they can block information flow, digital transformation and slow the adoption of new technologies.
The 3 types of silos that stall digital transformation are data, technology, and departmental.
Data Silos
A  data silo is a collection of information that is separated and controlled by one department or business unit and not available to all parts of a company.
Data silos make information difficult to flow and create disconnected views. Over time, the data can become out of sync, thus causing data inconsistencies and misinformation within the organization. As a result, data silos prevent leaders from conducting a company comprehensive information analysis and having a consolidated and holistic view of the business.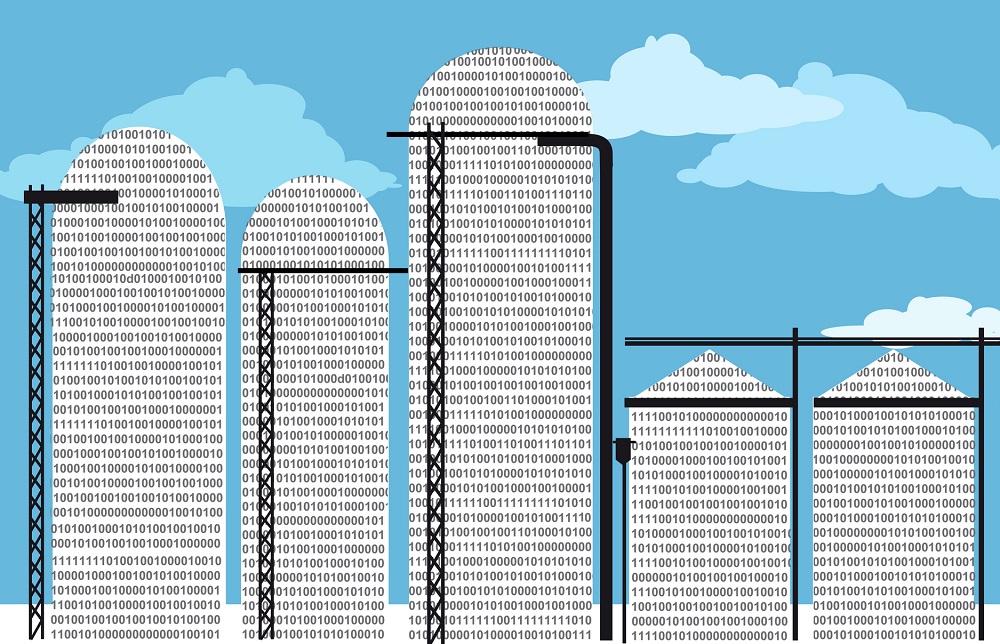 Data silos are increasingly destroying business's healthy data, and preventing the full benefits of digital transformation. (Source: techopedia.com)
Technology Silos
A technology silo means that technologies within the organization are not integrated to share information with each other and cannot be fully accessible by other groups in the same organization.
For example, if production and logistics departments in a manufacturing company rely on different software to track their activities and key information is not being shared, those groups cannot reconcile data across different systems. This can cause silos during the transportation and handling of goods.
Dun & Bradstreet and Forrester Consulting indicated that 72% of companies admit that it can be difficult to deal with tech silos and different CRM platforms in different nations. They claimed that data management and the dissemination of practical insights pose the biggest obstacle to their companies in reaching marketing and sales objectives.
Departmental Silos
Departmental silos in business are defined as each unit relying on its legacy system or specialized solution to operate and focusing solely on its specific goals and being unwilling to communicate across departments.
Departmental silos lead to a breakdown in communication between departments and at the same time, waste key resources since communication and information sharing are scarce. According to Planview, the average team wastes more than 20 hours per month due to collaboration and communication silos.
Departmental silo is a serious company culture issue that hinders a company's growth. (Source: thepowerscompany.com)
Besides, departmental silos are often referred to as the silent killer because they are formed normally while continuing to gnaw away at the business. They are invisible because leaders do not fully aware of the fact that as the silos pile up, they chip away the revenue, curb innovation, and reduce the opportunities to build a sustainable digital culture. Also, when every department within a business has different priorities and goals, company alignment seems to become more challenging.
How to eliminate silos?
Better collaboration across the organization
To encourage greater cohesion and collaboration across the organization, the focus is on accomplishing a larger goal and a shared vision, allowing for connection between all employees, not just those who are in the same divisions.
In addition, key business leaders should reserve time at planning and strategy meetings and encourage open discussions for employees in every department to innovate solutions and ideas, as well as share new perspectives about how to reach company goals. It is also suggested that business leaders allow multiple departments to work together on a project and create KPIs to track how well employees work together. This can foster a positive, corporate-wide environment, promoting employees to create deeper connections with each other and the organization.
Cross-department collaboration should be fostered for a more positive and comprehensive working environment. (Source: raconteur.net)
Develop consistent company-wide processes
Building a comprehensive, end-to-end workflow is crucial for every business because automated workflows can streamline and reduce repeatable business tasks, minimizing room for errors and silos, as well as promoting collaboration between different departments, and enabling cross-functional cooperation. By encouraging employees to connect with different functions, they have more opportunities to understand a greater vision of the company and build a strong bond with the business as a whole.
Embrace Intelligent Automation
Intelligent Automation (IA), a solution that leverages RPA and AI to enhance the scope of automation, is a necessary step to break down silos and expand toward digital transformation.
For an efficient flow, businesses can start with Task Mining and Process Mining to analyze, discover data, create automation flow, and visualizes how the actual business process works. This helps to highlight complete, accurate, and in-depth insights into the processes, pointing out inadequacies and bottlenecks in the process that need to be handled.
To further accelerate the digital transformation journey, businesses need to take advantage of RPA to take care of mundane, repetitive tasks while allowing RPA to collaborate with humans to perform tasks, hence encouraging smooth human and bot cooperation. In several use cases, RPA bots not only deal with data but also ensure cohesive workflow by constantly reminding humans in charge.
RPA can boost better collaboration and end-to-end workflow in the business. (Source: cxtoday.com)
Besides, integrating the power of AI can play a major role in uniting siloed processes, and further strengthening synchronization and efficiency in business. AI algorithms can collect data from various operations, monitor, and analyze data structures to point out bottlenecks and silos in the process to handle, enabling a seamless operation.
Read more: Intelligent Automation in 2023: What IA Strategies Are Businesses Applying?
Effectively manage changes
"PX (People Transformation) plays a crucial role in modernizing applications", shared akaBot's CEO, Mr. Giap Bui Dinh at Panel Discussion II of FutureCIO Malaysia Conference 2023. At the event, he highlighted the focus of digital transformation is to change human behaviors, mindsets, and how employees and customers effectively respond to business systems. 
Mr. Bui Dinh Giap sharing at FutureCIO Malaysia Conference 2023
At the same time, it's important to celebrate success, reward employees for achieving goals, and showcase how collaboration in action is making an impact. Additionally, leaders should encourage employees to express their ideas and initiatives, as well as equip their employees with the right skills and mindset to be ready for a new journey.
References:
The B2B Data Activation Priority: Mature Firms Reap Benefits Of Data Activation
You Shall Not Pass: Silos Must Be Broken Down For Successful Digital Transformation
Perspectives on transformation
akaBot (FPT) is the operation optimization solution for enterprises based on RPA (Robotic Process Automation) platform combined with Process Mining, OCR, Intelligent Document Processing, Machine Learning, Conversational AI, etc. Serving clients in 20+ countries, across 08 domains such as Banking & Finances, Retails, IT Services, Manufacturing, Logistics…, akaBot is featured by Gartner Peer Insights, G2, and ranked as Top 6 Global RPA Platform by Software Reviews. akaBot also won the prestigious Stevie Award, The Asian Banker Award 2021, etc.
Leave us a message for free consultation!